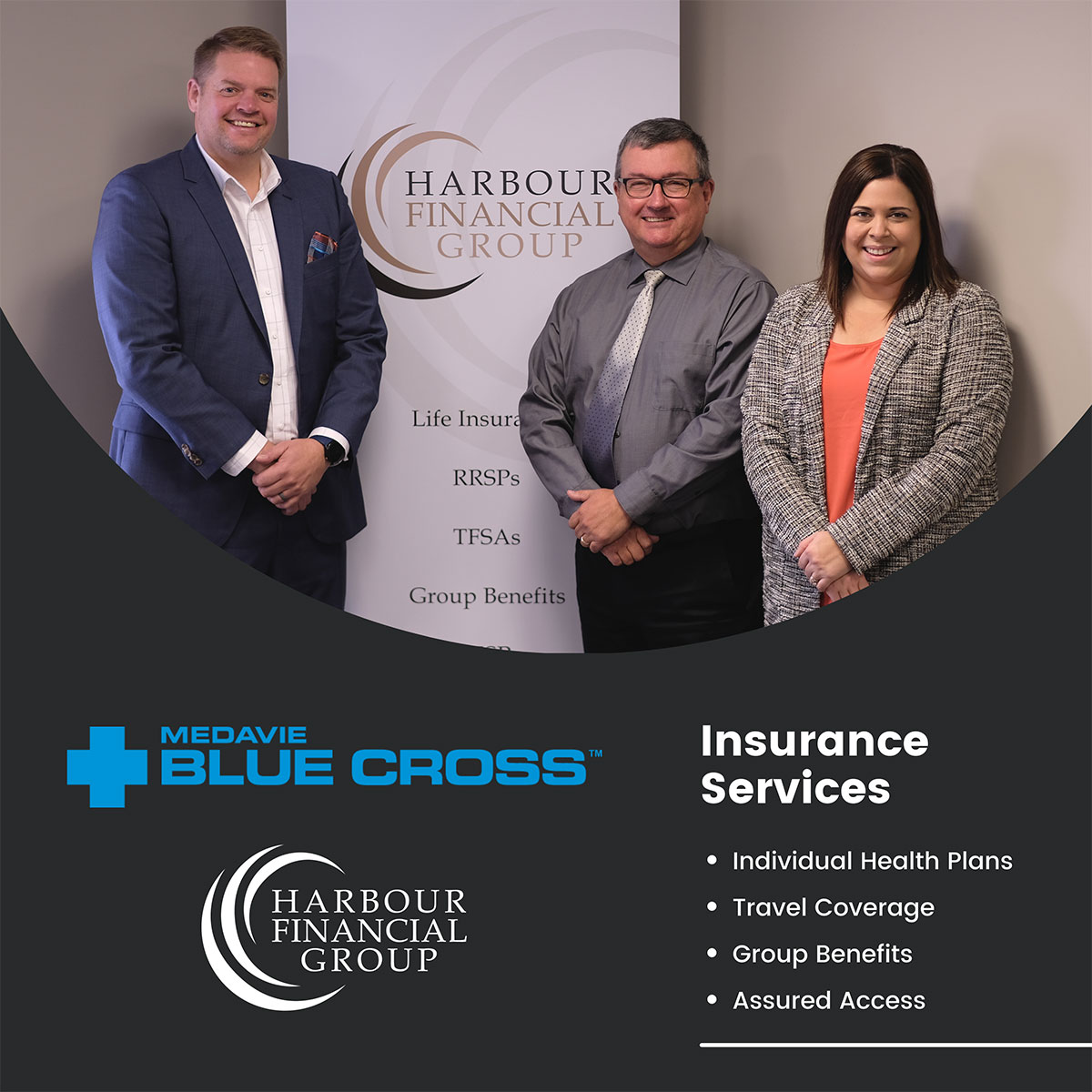 Don Locke and Associates have joined Harbour Financial Group and together we now have the biggest Medavie Blue Cross office in Western Newfoundland!
We're pleased to offer a flexible, affordable suite of health insurance services to our clients:
Individual Health Plans
Available to individuals or families who are not covered by a group benefits plan from an employer. Personal health plans can provide coverage for prescription drugs, hospital, dental and more.  
Travel Coverage
Travel outside of your country or province with peace of mind. Travel Insurance covers you in the event of an accident or sickness for medical expenses such as hospitalization, doctors and nurses, ambulance, air ambulance and many other services not covered by your Provincial Medical Program and in some cases your personal or group insurance plan. Never leave home without it! 
Group Benefits
Support your employees with a group health benefit plan. Premiums can be shared between the employer and the employed and benefits can include health, dental, prescription drugs, life insurance and long term disability to the employees of the company.
Assured Access
Health insurance coverage doesn't necessarily cover you forever. With Assured Access, you don't have to worry about leaving your health coverage behind when you change jobs, leave jobs, or retire.
Build your personalized Medavie Blue Cross insurance plan with us.
Phone: 709.634.4944 
Email: bluecross@harbourfinancialgroup.ca